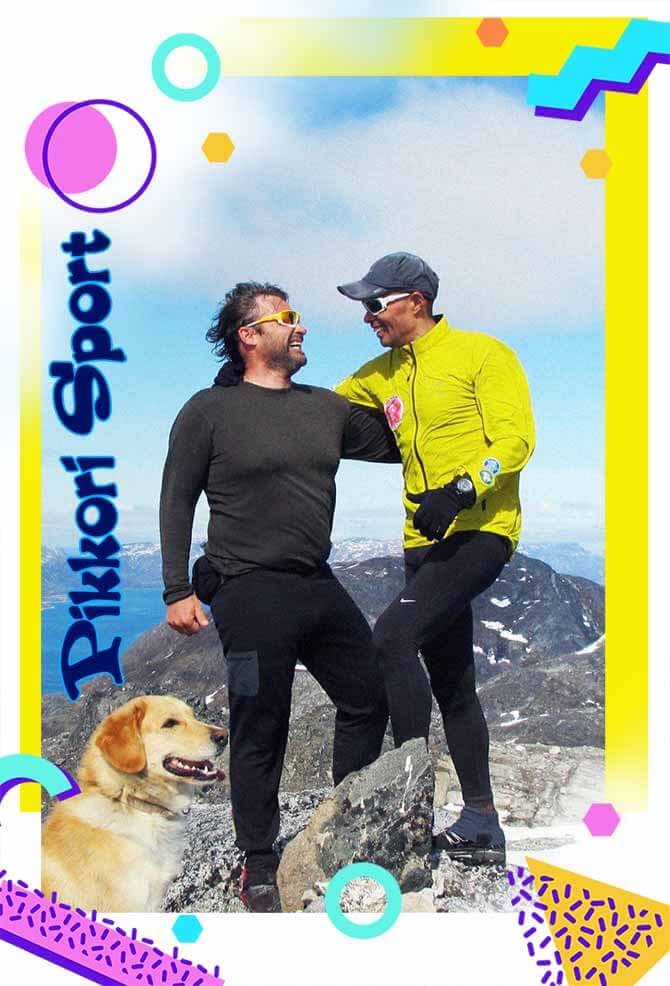 We love Nature!
In Pikkori, we thrive for the best for Nature and the best for you!
Our mission is to keep supporting a healthy life and a healthy environment , we make sure our products are biodegradable, organic, natural and without chemicals. Yes, we are talking about garments :)
Our vision is to create a better lifestyle, where you can enjoy the weather forecast and the nature around you. Be out there, doing enjoyable things and cherish life!
We will see you out there 😉
We are Pikkori!
Pikkori Sport was born on 6th of May of 1992, as a specialized sports store with only a few bicycles to sell. Today Pikkori Sport has more than 500 brands from Sports to Outdoor.
There is still a lot of life in Pikkori Sport, and there are always new initiatives moving on and more demanding. We will keep our focus on the healthy activities and active outdoor life .
" We have had about 200 young local employees who have helped to shape the healthy lifestyle in Greenland. I am happy and proud of what we have done together for the last 30 years" - Morten Heilmann, Founder and CEO of Pikkori Sport
Morten Jørgen Heilmann

Founder and CEO.

Pikkori Sport established since 1992.

A visionary entrepreneur, passionate about Nature.
Ari Gudbrand Petersen

Second shop manager and sales manager

Althea Maniago Nonaillada

Gert-Villads Kristoffersen

Mads K Christensen

Transportation and Delivery

Nivi Fleischer Berthelsen